G

o Nuts!

P

lay hide and

S

eek
(

GPS

)
There is a little red squirrel called Nuts who lives in the wonderful woods of
Witten (NRW) in Germany.
Nuts , my friend, has hidden her tiny doors in the trees . You can see
them on our website www.storydoor.info
This is only half the story.
Use our StoryDoor geo caching app to find Nuts' doors in the woods.
Posted next to the door is the information you need.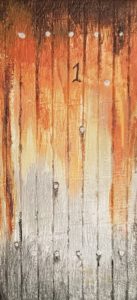 Nuts
Starting Point:
Parkplatz Bommerholz
Bommerholzer Straße 57
58452 Witten
Tip:
Have a break, have a sit sat
on the bench next to the oak
tree.
Follow the directions and discover the key to the story behind every door.
Please leave the door hidden in the tree so that Nuts the squirrel can
find her cache of food and favourite book in the winter.
Happy hunting, P&Nuts